Grant Supports Offset Projects to Champion Young Leaders Across the City
"As someone who didn't view themselves as creative, Offset Projects has helped me become a more confident and independent young person […]
Who are Offset Projects and what do they do?
Offset Projects launched in January 2021 inspired by the activism, entrepreneurship, innovation, and imagination of under 25s.
As a Community Interest Company based in Milton Keynes their work focuses on the local, regional, and national perspective of under 25s, supporting young people to overcome barriers, lead, collaborate, and reach their full potential.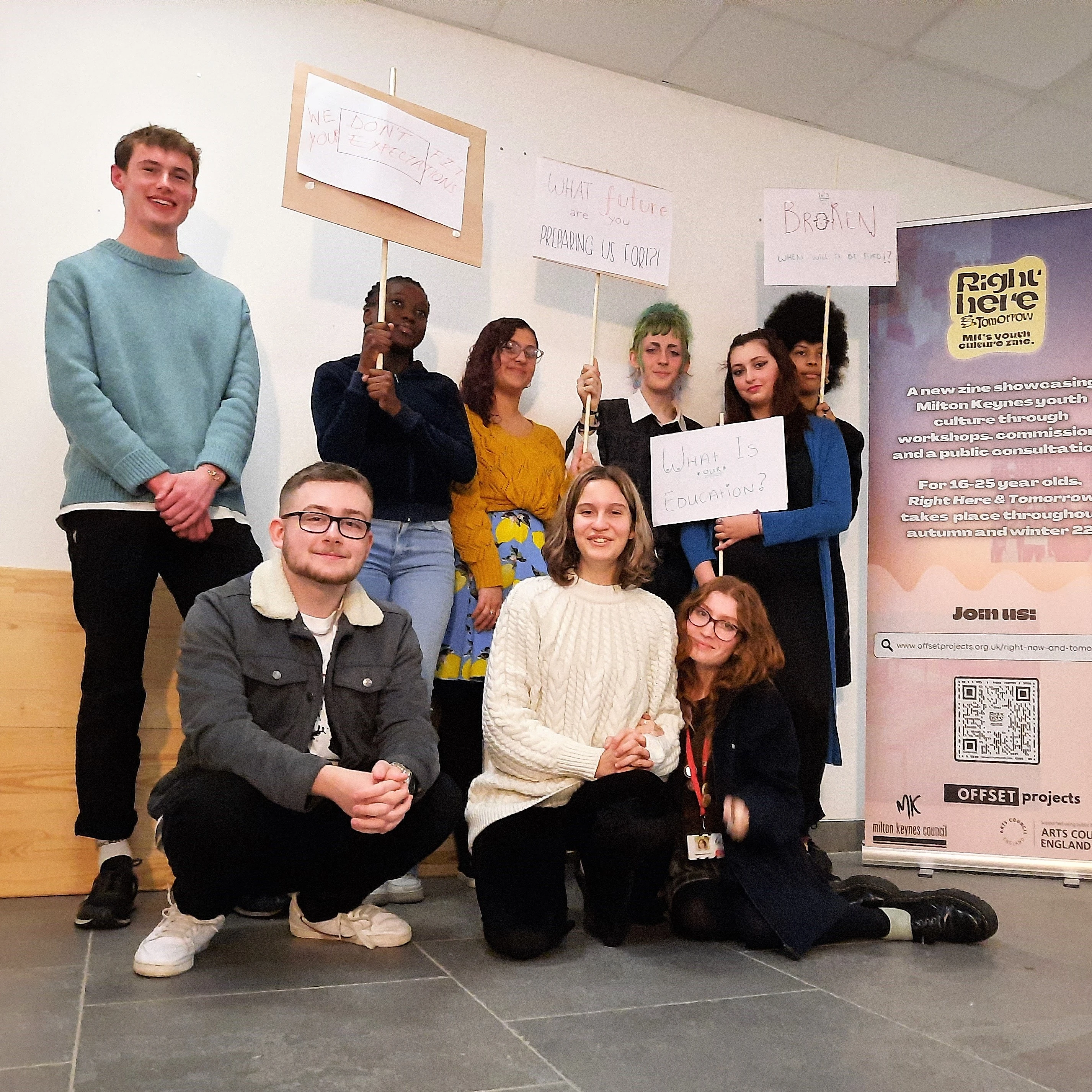 Offset's co-directors have a combined 30+ years' experience working in collaboration with educational, cultural, and business partners to unlock potential, and challenge adversity and inequality.
Their approach ensures that a mix of young voices, different perspectives, opinions, and lived experiences are embedded at the heart of the organisation and that young people are represented on the Board, advisory teams, and project teams.
What support did Offset Projects need?
In 2021, as a new community interest company, Offset needed start-up support for a 12-month period to fund the early development of the organisation.
The purpose of the grant was to support the growth of key skills, build the ability to lever in additional funds to ensure their financial sustainability, and raise their organisational profile to grow their reach and impact. They also sought to establish partnerships with other organisations who shared their values and mission.
"Before I joined Offset I didn't feel like Milton Keynes had any supportive youth communities outside of schools or that there was any provision for teenagers as they move towards adulthood. Offset is giving children and young people the power to change not just a project or community but ultimately supporting them to change their own lives for the better."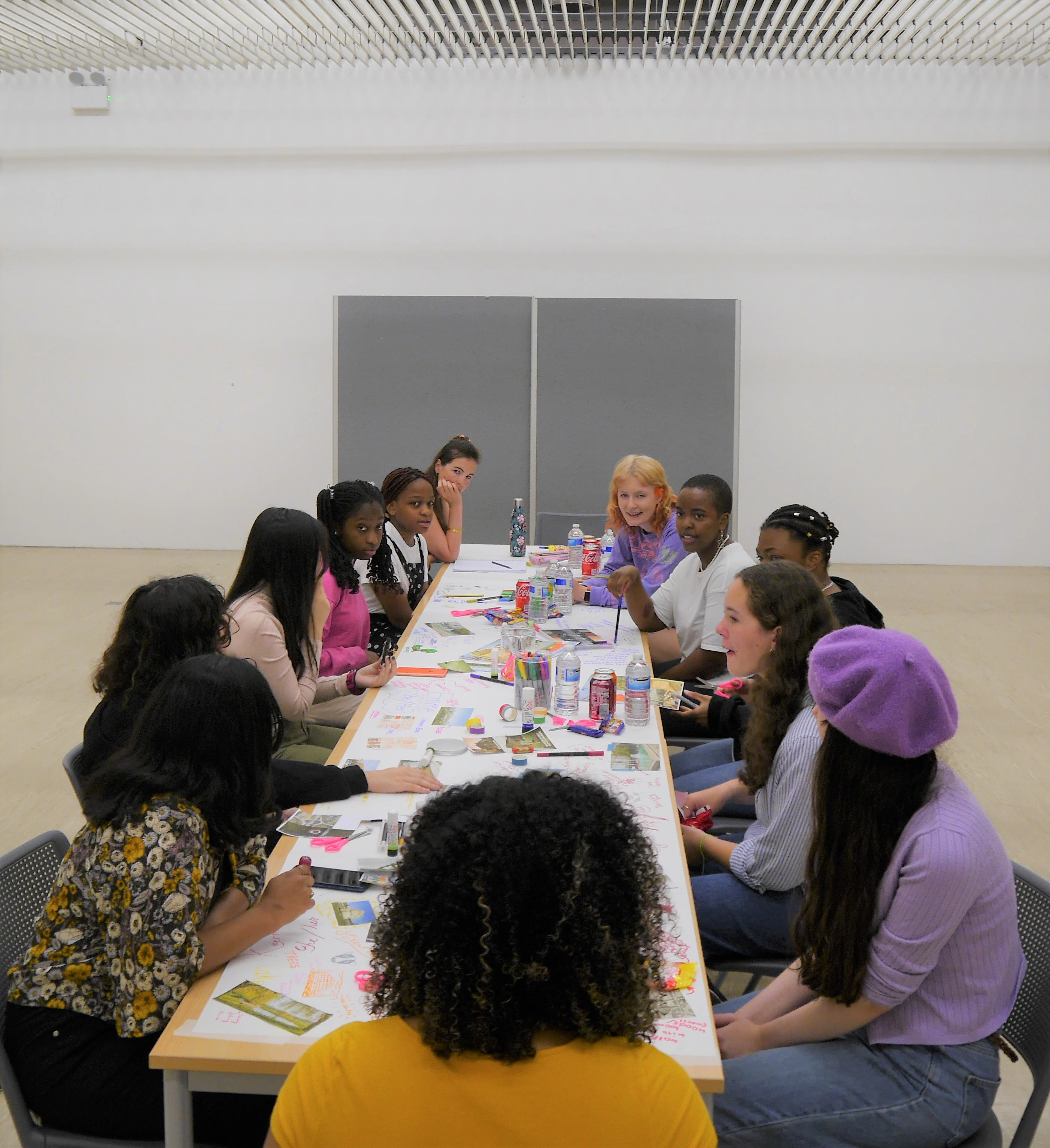 What difference did their grant make?
We are delighted to have supported Offset to develop their unique offering to Milton Keynes with a £7,500 Community Grant.
With this support, Offset were able to significantly increase their visibility across the city with their social media reach increasing by 733%; support the development of 21 young leaders; partner with multiple organisations and networks including Future Wolverton, Milton Keynes Arts & Heritage Alliance, the MAKE network, Milton Keynes College, and the Kickstart scheme via Artswork SE Bridge; expand and formalise their Board; and secure additional funding from Arts Council England, MK Council, and Postcode Society Trust to deliver projects Fuelled By Youth and Right Here & Tomorrow.
733% increase in social media presence 
Developed 21 Young Leaders
Collaborated with 16 local artists and business leaders
"Funding from MK Community Foundation has positively supported Offset's first year of operation, increasing our ability to lever in additional funding, building our organisational reputation, and enabling us to grow the infrastructure to support our medium to long-term growth."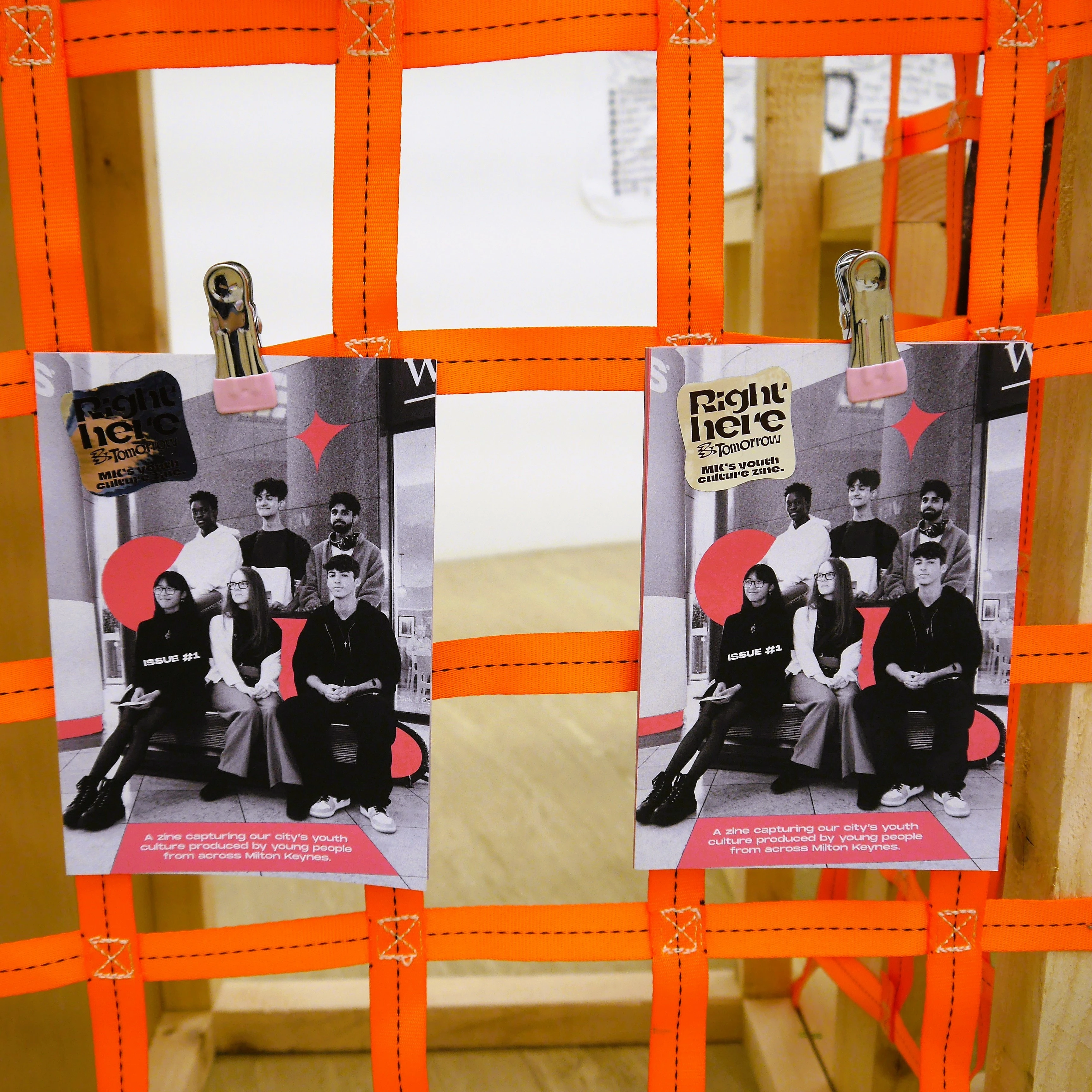 Image: Offset Projects
Two years on Offset has consulted over 2,200 young people; facilitated 250+ hours of leadership and skills development support; celebrated the work of over 1000+ artists under 25; delivered 100+ Arts Awards; and collaborated with 40+ young leaders.
Within their current and future programme Fuelled by Youth has developed as a permanent youth commissioning team and they are currently supporting their editorial team to fundraise for further editions of the Right Here & Tomorrow zine.
Support positive change across Milton Keynes
A regular donation funds community projects tackling vital issues in Milton Keynes.
Together, we can make a difference.
Interested in our Grant Programmes?
Get in touch with our Philanthropy team on 01908 690 276 or visit our Grants Page